Our e-content, your learning experience
Create your own blended learning pathways
Experiment and learn
at your own pace
A Learning Lab is a collection of e-content on a specific topic. This content is presented in different formats. The learner can watch videos on the subject, read in-depth e-magazines, take part in e-quizzes, browse the online library, take on challenges and reflect on themselves.
As an organisation, you can choose to give your employees access to the learning labs on our platform or you can integrate them into your own learning platform.
The modular nature of these components ensures that they can be used as stand-alone learning initiatives, but can just as easily be implemented as part of a wider learning journey.
Get started with one of
our topics
Asking for
feedback
Lower the threshold by asking for feedback
Receive
feedback
Get the most out of your feedback
Giving
feedback
Put your good intention into words
Psychological
safety
Make the most of your people's potential
Resilience
Mapping
Your view
on resilience
Resilience on point
Your resilience
strategies
My resilient
brain
Get to know the 6 brain strategies
Do you want to start right away?
Try a free Learning Lab!
Below you will find an overview of the different learning labs we offer by theme.
You can click directly on a learning lab to get more information or use the filters on the left side to make a more specific search.
Please choose from the following topics:
Why learn through Learning Labs?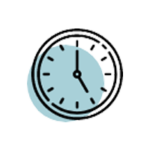 Just enough, just in time
Learn just enough when you need it!
Content translated in a scientific and accessible way.
All at once or piece by piece? It's up to you!
Training and implementing skills in a way that they stay with you is our core business!
Curious about what else we do as a training and consultancy agency?
Any questions about our offer ?